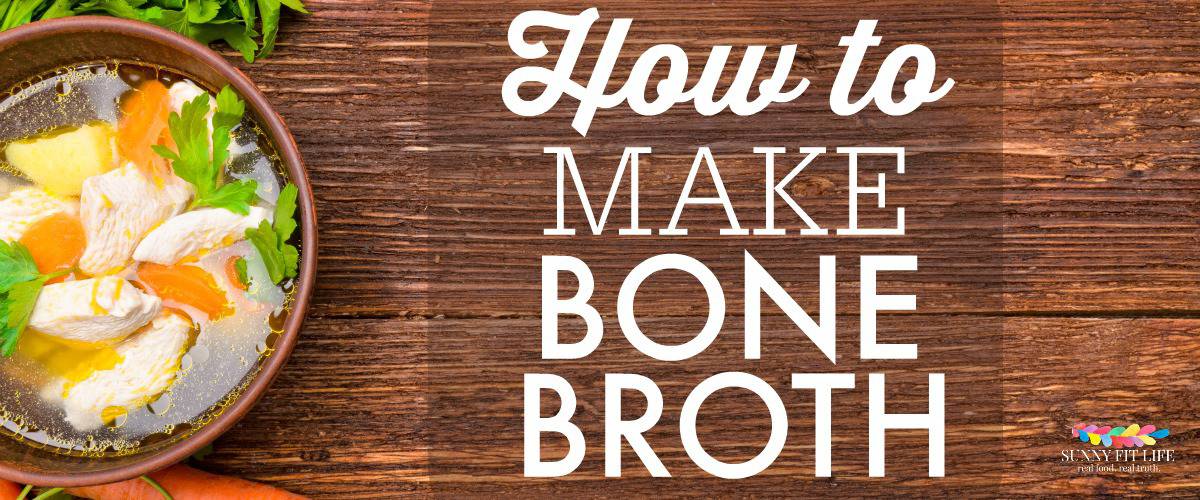 Bone Broth Recipe: How To Make Bone Broth
Looking for a bone broth recipe? Bone broth has gained quite a bit of attention lately–and for good reason. This "magic elixir" boasts many health benefits. In this article, I will discuss some of bone broth's benefits and share a very easy recipe so that you can make your own!
Bone Broth Benefits
According to Dr. Josh Axe, bone broth boasts many benefits including its ability to:
Improve symptoms associated with Leaky Gut Syndrome
Help with food intolerances
Improve joint health
Boost the immune system (Visit www.draxe.com for more great information.)
How To Make Bone Broth
Making delicious and nutritious bone broth is simple. You will begin with the bones from cooked meat. While you can use many different types of meat for this bone broth recipe, I like to use organic chicken. I start by roasting a whole organic chicken in my crock pot. You can view the recipe for this simple method here. Always do your best to purchase the highest-quality organic meat possible to make your bone broth. The goal of consuming bone broth is to improve your health. That's why it is important to only use meats that are free of added chemicals and hormones. As you will see in the bone broth recipe below, you will be using water to make your broth. Please use pure filtered water in order to make sure that your bone broth is of the highest quality. Get ready to enjoy the taste and health benefits of this amazing bone broth recipe!

Bone Broth Recipe
Drink this amazing bone broth on its own or use it as a base for a flavorful soup!
Ingredients
Cooked Bones (I use the bones and skin from a whole organic chicken)
Approximately 4 Quarts of Pure Filtered Water
2 Tablespoons Apple Cider Vinegar
2 Tablespoons Pink Himalayan Salt
Vegetables of your choice (carrots, onions, etc.)
Instructions
Place bones and skin in a crock pot and cover with water.
Add apple cider vinegar, salt, and vegetables to the pot.
Cover and cook on high for 4 hours or low for 8 hours.