When it comes to creating the perfect cup of coffee, the creamer you use can make or break your cup 'o joe. Many people strive to avoid dairy in their diets, which makes finding dairy free coffee creamers a challenge. In this article, you will discover a simple coconut milk coffee creamer recipe that is easy to make and full of flavor.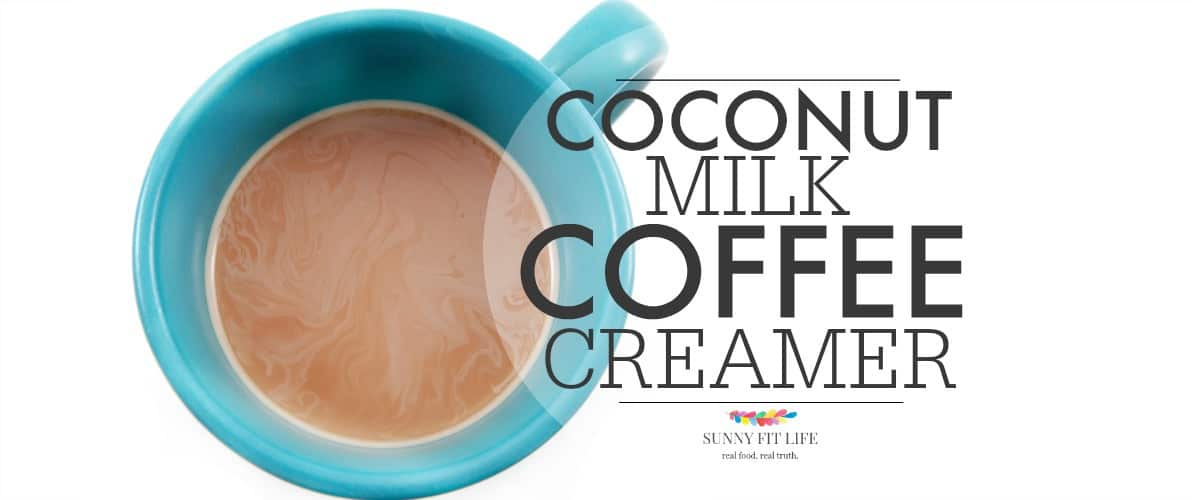 Dairy Free Coconut Milk Coffee Creamer
The primary ingredient in this easy non-dairy coffee creamer recipe is coconut milk. Using coconut milk coffee creamer is a great alternative to dairy products and processed non-dairy coffee creamers. Coconut milk contains beneficial fats that your body burn fat and stay full longer.
Health Benefits of Coconut Milk
Not only is it tasty, coconut milk has many health benefits. According to Livestrong, coconut milk may help to:
Aid in weight loss
Boost the immune system
Improve the appearance of skin and nails
Fight heart disease
Dairy Free Coffee Creamer
Many people who follow specific diets or suffer from dairy intolerances look for dairy free coffee creamer substitutes. This recipe is the perfect alternative for those looking to eat according to Paleo standards or avoid dairy for other reasons. If you are searching for even more coffee creamer substitutes, be sure to check out my Paleo Coffee Creamer Builder Infographic. Use this handy tool to create several dairy free coffee creamer alternatives.
Coconut Milk Coffee Creamer: It's All About the Ingredients
When striving to make any recipe healthier, it all comes down to the ingredients you use. This coconut milk coffee creamer recipe is no different. It is important to note that it is best to purchase full fat organic coconut oil that is packaged in a can–not the refrigerated version. Choosing a minimally processed coconut milk will award you the most health benefits. In addition, it will make a creamy and tasty dairy free coffee creamer. Choose pure vanilla extract that is free of chemicals and additives. Finally, be sure to use an organic stevia extract that is pure and preservative free. This dairy free coffee creamer will thicken as it refrigerates, so expect to add it to your cup of coffee by the tablespoon.

Coconut Milk Coffee Creamer
This easy coconut milk coffee creamer is full of flavor and nutrition!
Ingredients
1 14 ounce Can Organic Coconut Milk
1 teaspoon Pure Vanilla Extract
10 - 15 drops Organic Liquid Stevia
Instructions
Place ingredients in a blender and pulse until well combined. Refrigerate and store in a glass jar. Use 1 - 2 tablespoons in your cup of coffee. This coconut milk coffee creamer will store in the refrigerator up to one week.