When the weather gets warmer there is nothing more refreshing than an ice cold smoothie. This strawberry limeade smoothie recipe is the perfect healthy beverage for cooling down and staying hydrated. This healthy smoothie recipe includes several ingredients that are full of flavor and nutrition. Fresh organic strawberries, lime essential oil, almond milk, and a quality vanilla protein powder combine to create a smoothie that is tasty and healthy.

Healthy Smoothie Recipe: Strawberry Limeade
Benefits of Lime Essential Oil
One ingredient that gives this strawberry limeade smoothie its unique flavor is lime essential oil. According to Dr. Mercola, lime essential oil has been shown to improve:
Stress and exhaustion
Anxiety
Coughs
Sore throats
Chest congestion
Skin problems
Dandruff (visit www.mercola.com)
Another Way to Enjoy This Healthy Smoothie Recipe: Strawberry Limeade
While this strawberry limeade smoothie recipe can be enjoyed in its original form, you can also use it to flavor filtered water for another refreshing beverage idea. Simply fill ice cube trays with the completed smoothie recipe and freeze. Use several frozen smoothie cubes to flavor a tall glass of water.

Strawberry Limeade Smoothie Recipe
Ingredients
1 Cup Almond Milk
1 Cup Frozen Organic Strawberries
1 Scoop Quality Vanilla Protein Powder
4-6 Drops Liquid Stevia
4-6 Drops Certified Therapeutic Grade Lime Essential Oil
Instructions
Place ingredients in a high-powered blender and pulse until smooth. Add filtered water, 1 tablespoon at a time, if mixture is too thick. Enjoy immediately. This recipe will not keep well in the refrigerator.
A Word About the Safety of Essential Oils
When using essential oils, it is very important to understand that all oils are not created equal. Please be sure that you purchase therapeutic grade essential oils that are certified pure from a reputable source. Many oils found in stores and online are filled with cheap filler oils and some are even toxic. Not all oils are suitable for internal use. Please do your homework before using any essential oil brand. Please note that all essential oils are not intended to be used internally.
Email [email protected] for more information.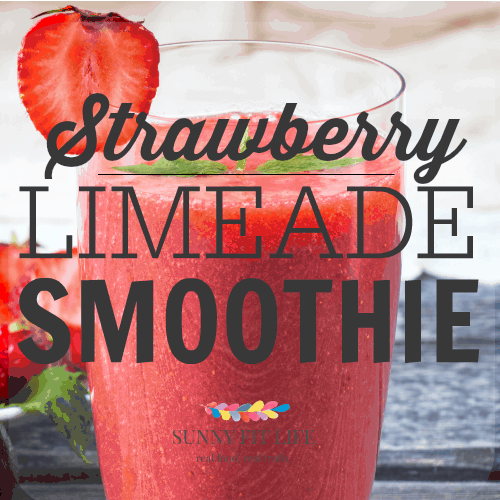 *These statements have not been evaluated by the Food and Drug Administration. This product/website is not intended to diagnose, treat, cure, or prevent any disease. If you are pregnant, nursing, taking medication, or have a medical condition, consult your physician before using this product.