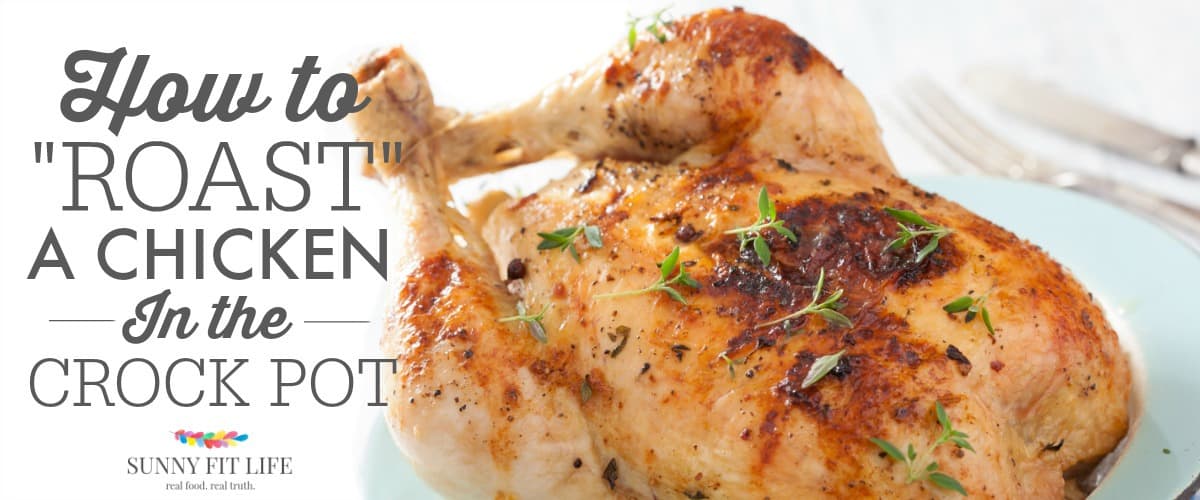 How to Roast a Chicken in the Crock Pot
Did you know that you can Roast a Chicken in the Crock Pot? It's true–and easy! In this article, I will explain the benefits of this time-saving method and give you the step-by-step instructions for this simple recipe.
There's nothing quite like an oven-roasted chicken. Paired with a green salad and vegetables, this simple dish is the star of the show. However, roasted chicken often requires a minimum of an hour to cook in the oven. The on-the-go lifestyle that many people lead does not allow that kind of time to cook on busy weeknights. That's why I was so excited to discover how to roast a chicken in the crock pot. This method produces a flavorful bird and there's no need to carve the chicken once it's cooked as the meat falls off of the bone.
Cook Once, Eat Several Times
I'm a big believer in cooking once and enjoying the fruits of my cooking labors several times after. Once you learn how to roast a chicken in the crock pot, you'll never go back! Here's how I create multiple meals from one whole organic chicken (feeds 2-4 people):
Day 1: Roast the chicken in the crock pot and enjoy the chicken with a salad and veggies.
Day 2: Use the leftover bones and chicken to make bone broth.
Day 3: Use bone broth, leftover chicken, beans, and your favorite veggies to make a hearty soup. Get my easy recipe for bone broth here.
Day 4: Top a green salad with colorful veggies, hard-boiled eggs, and any remaining chicken.
See how that works? I may spend more money to purchase high-quality organic meats, but I am actually stretching my dollar by squeezing several meals out of one cooked chicken! In addition, rationing the chicken and supplementing a dish with additional veggies or beans will allow you to stretch your meat budget even more!
The recipe below shows you the simple steps of how to roast a chicken in the crock pot. It's quick and easy to put together. You'll enjoy coming home to a healthy roasted chicken at the end of a long day.

How to Roast A Chicken in the Crock Pot
Ingredients
6 Tablespoons Dill
2 Tablespoons Pink Himalayan Salt
1 Tablespoon Black Pepper
1 Tablespoon Minced Garlic
1 Whole Organic Chicken
½ Cup Quality Olive Oil or Coconut Oil, Melted
Instructions
Mix first 4 ingredients in a small bowl. Set aside.
Place chicken in crock pot and cover with oil. Loosen skin and massage oil under skin.
Rub spice mixture under and on top of the skin of the chicken, making sure to evenly distribute the spices.
Cover the pot with the lid and cook on high for 4 hours of low for 8 hours.
Carefully remove the meat from the pot with tongs. Use caution as the chicken and pot will be extremely hot.
Save any bones and skin if you wish to make bone broth.
Enjoy!